Manish Chandra is the visionary behind Poshmark's growth and game-changing eCommerce strategy. The leadership of Manish Chandra has made Poshmark one of the biggest social marketplaces in the US for the fashion sector. With complete confidence, this CEO and founder of Poshmark believes that the tech evolution will continue to fuel the growth of the fashion marketplace in the foreseeable future.
Manish Chandra: Humble Beginnings
Chandra's drive and journey upwards in the fashion eCommerce industry should come as no surprise. His journey and understanding of the eCommerce sector spans over 20 years. Impressively, he has been making strides within this business for a long time.
Each step brought Chandra closer to Poshmark. It was the success of Kaboodle's shopping platform that paved the way, but his experiences even before that played a huge role as well. Chandra still remembers his grandfather's wholesale shop, where he watched deals being made every day.
It shouldn't come as a surprise that Chandra's upbringing in India sparked his entrepreneurial curiosity and willingness to create a change. Unlike several entrepreneurial innovators that get lost in the fog of success – Manish Chandra is more relentless than most to help working-class people.
Academic Background and Career History
Before getting his masters (MS) from the University of Texas at Austin, Chandra got BTech from IIT in Kanpur. Ultimately, Chandra received an MBA from Berkeley's Haas School of Business. Thereafter, Chandra undertook various tech positions before starting his own entrepreneurial journey.
After years of working in software programming and development, Chandra had the perfect work and educational experience to usher in a new era of social shopping. He had connections with a great selection of tech enthusiasts and business visionaries, and this is what made Poshmark work.
Manish Chandra in Silicon Valley
Manish's first job as a software programmer was at Intel. It was the beginning of his story in Silicon Valley. As much as the experience of working for Intel mattered to Manish Chandra, he was always looking for new software ideas and looking towards the future.
Amidst recession and company layoffs, Manish Chandra was one of the handfuls of employees who managed to keep his job. It was a rough time that helped him understand the struggles of aspiring tech entrepreneurs. Still, the time Manish spent in Silicon Valley would shape his interest in tech startups.
Chandra still remembers the shock when a recruiter told him that 15% of the employees had been laid off. Still, Chandra managed to reserve his job despite the recession, and the new path led him to new opportunities.
The young Manish at Silicon Valley had to do more than he bargained for due to a lack of staffing. In fact, he worked from 17 to 18 hours each day and scaled up the company's operational activities as a chief architect. Of course, that recession did not last forever.
Eventually, the company went public, and Manish became more curious about startups and the future of tech. Manish witnessed how entrepreneurial efforts were all about sustainability and coming up with one good idea after another. In fact, even amidst an economic recession, it was an exciting time to be a young entrepreneur at Silicon Valley.
Getting his MBA at Haas
During his time at Haas, Manish worked hard to learn as much about business as he could while getting his MBA. The four years of persistent hard work paid off. But the structure and timeframe were more stringent than people realize.
However, Chandra has fond memories of taking casual walks and being in the classroom. It's easy to forget how exciting and freeing it is to be studying for something so hard and to come out with something you can be proud of. He was one of the first students to move to a newly constructed campus of Haas, but the collective community spirit and culture was a huge driving force for him.
The Foundation of Kaboodle and New Opportunities
Manish laid the foundation of Kaboodle in 2005. His experiences at Intel sparked his creativity, and that brought him to create one of the first online fashion-oriented shopping platforms for women. The platform would be comparable to Pinterest and was popular at the time. Its attentions and content were based largely on fashion, home products, and lifestyle choices for women.
Chandra's ability to adapt to new circumstances helped him create Kaboodle. Chandra realized at this point that people are, in fact, the most vital assets to your business. Impressively, Chandra managed to retain the original team members to create a better context and culture for the company's future.
That said, the foundation of Kaboodle allowed Manish to realize more growth opportunities. It was the intuitive and radical experimentation of Kaboodle that opened new possibilities. It was only a matter of time before Manish started efforts to achieve his next big milestone.
Successful Beginnings within Fashion eCommerce
Throughout his journey at Kaboodle, Chandra determined what aspects of the fashion market profited the most. Whether it was small transactions that led to huge profit margins, or a multitude of transactions on eCommerce fashion platforms that earned billions of dollars, he was always looking for the most sustainable and current means of success.
The key was a wide array of metrics that would result in enormous sales for fashion-oriented eCommerce platforms. Once he found the magic ticket of this new world of online fashion, it sparked his success and showed him exactly where to focus his efforts.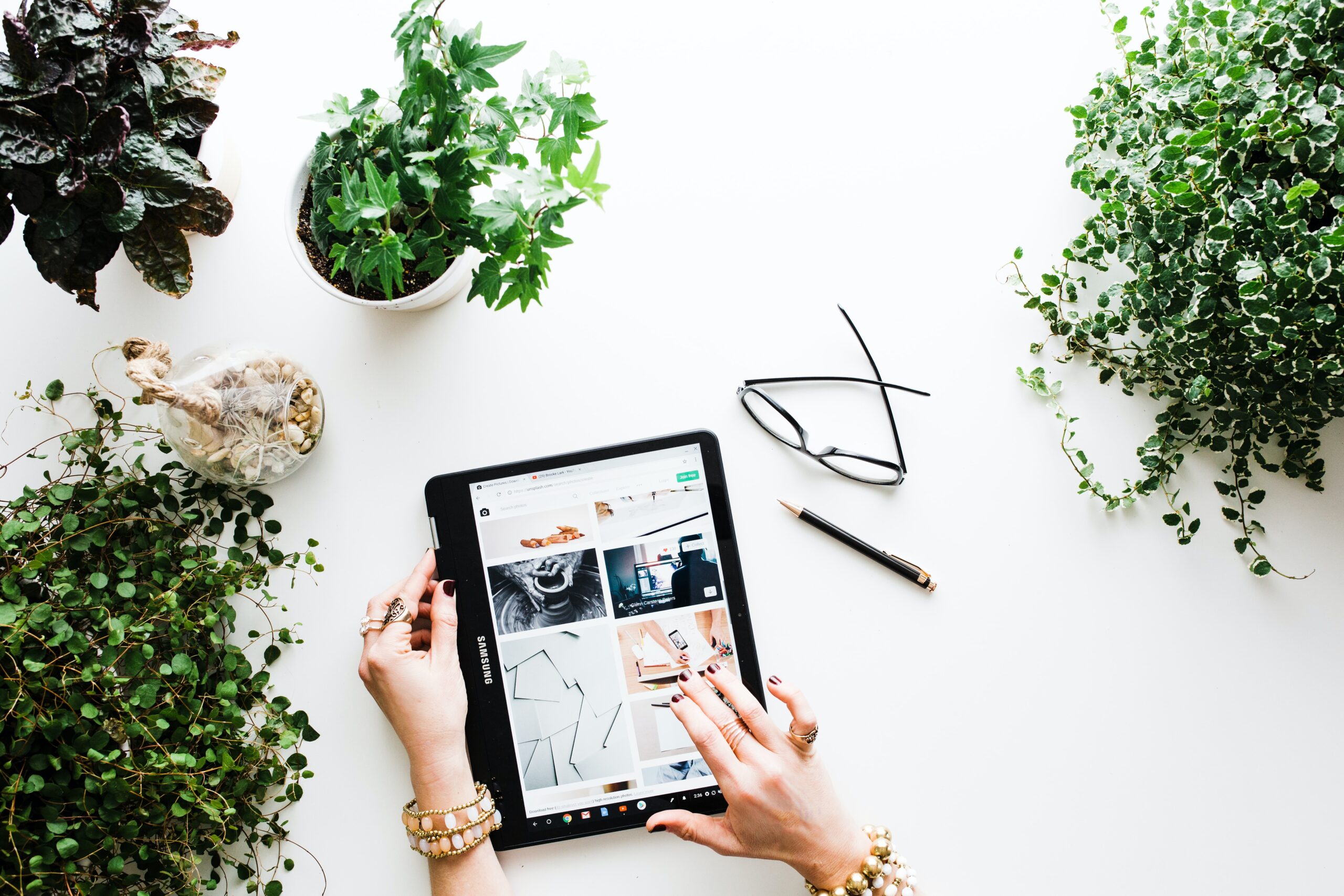 Poshmark: Pioneering a Different way of Doing eCommerce
All the outpouring praise and support for Poshmark and its founder is well-deserved. Today, women upload merchandise on this shopping platform that is worth millions of dollars. Moreover, the user engagement ratio is high enough to forge deep connections.
What's interesting is that the selling Kaboodle off to Hearst was a major stepping stone for Manish Chandra. He had an amazing foundation within both the relational and fashion sectors online, and it led him to build a customer-centric shopping platform that integrates social networks and captures the full potential of the marketplace.
Poshmark represents the realization of the end-to-end online fashion marketplace where selling and buying are straightforward and fun.
The Distinction between Premium and Independent Brands
From Louis Vuitton to Chanel, all the way to Rag and Bone, quality sells quickly. Chandra understands that luxurious brands have comparatively different selling points than independent fashion brands.
In fact, the eCommerce fashion marketplace needs to understand that people's tastes, perceptions, and shopping habits will continue to change. The change may be gradual and less apparent, but it would empower the new millions of buyers and sellers to recognize the growing world of secondhand fashion and repurposing any number of brands, from luxury to laidback.
Poshmark serves as a way for fashion and style enthusiasts to indulge in buying and selling- and also bonding with one another. Some people work tirelessly to sell on Poshmark, constantly finding great pieces to post in order to help boost their budget.
But that hard work pays off in the form of wedding expenses, tuition fees for college, or money towards a new home. The strong community feeling on the Poshmark is undeniable because of how it brings people together as people buy and sell and meet goals. These goals can range from simply cleaning out a closet all the way to making financial gains.
Poshmark's Evolution
Chandra is sure that the power of Poshmark is an online shopping platform that will continue to help the new generation of entrepreneurs in the upcoming years. Just a decade ago, you couldn't possibly imagine the thought of entirely running your boutique's operational activities via the phone in your pocket. Well, now you can, and the features that allow you to create an optimal shopping experience will continue to evolve.
This incredible concept all comes down to a sophisticated online shopping environment that caters to people's fashion needs. The current social engagement of Poshmark is vibrant and active, but Chandra hopes that the revolutionary app will continue to heighten engagement because of personalized styles. Individuals following, sharing, commenting, searching, liking, and buying represent the new way of shopping.
Poshmark in a Pandemic
As the global pandemic wreaks more havoc and social distancing normalizes, Chandra insists that Poshmark is perfect for the new era of a significantly mobile shopping approach. And it would do more than just focus on fashion trends and social innovations – it would help stabilize the growing demand and supply ratio.
For Manish, leadership has always been a division of short and long-term strategies. It is more than just survival of the fittest – It is about understanding the paradigm of the industry you want to mark your name in. Manish believes that even after the pandemic, there will still be plenty of opportunities in the online fashion marketplace, if not more so.
Often, leadership is all about creating an opportunity from the direst situations. And that kind of broadmindedness will reshape the technology in the future. However, the essential needs of the individuals are still the same; it is how people connect to others that matter the most. It is the leadership principle that Manish's mentor taught him, and now he wants to do the same for Haas graduates.
eCommerce Fashion and Poshmark's Future
Chandra is optimistic about the future of the eCommerce fashion industry. In fact, he hopes that there will be long-term and short-term relief efforts to help struggling communities. Manish understands the importance of traditional elements that shaped the fashion industry and now wants to reshape the eCommerce fashion sector with more progressive principles.
The sole fact that the Poshmark platform does not have to worry about a shopping cart rate is enough to set itself apart from others. It significantly reduces the checkout period and boosts the conversion rate. Apart from the constant game of conversion rates, the design principles can create an entirely new user experience. It's successful, innovative, and also creates a friendly and carefree experience for the user.
Conclusion
From Kaboodle to Poshmark, Manish Chandra's underlying goal was and still is to achieve seemingly impossible goals that could help people live better lives. Chandra understands the intersection of technological advancement, business responsibility, and community. The leadership and foundations of Poshmark are steeped in these ideals. It is a model for the next generation of online shoppers and retailers who are moving forward and restructuring the way we buy and sell clothing as a whole.
Manish, as a prominent leader in the eCommerce industry, wants to convey to the aspiring graduates who may be grappling with the possibility of unemployment have to be more adaptable. He has spent his whole life and career adapting to new situations, and he's even made his own strides in adapting an entire industry. Think creatively and be flexible- your biggest security is your ability to go with the times and make new paths for yourself.
Listen to the complete Manish Chandra podcast if you want to find out more eCommerce fashion secrets from Manish Chandra.